Where To Find Us
This Crossing Bridges website was created as a form of online Christian outreach to provide Bible Studies
and an email contact service (reach-out) for people of all ages, in all their diversity and complexity,
in support of their personal Christian growth and spiritual well-being.

From time to time, Bible studies will be provided on this site.
These studies generally follow the teaching series presented within the Sunday evening services (6PM) at St Paul's Anglican Church

- directly in front of the Birkinhead Bridge -
1 Church Place, Port Adelaide in Adelaide South Australia.

You can always join us in person on Sundays.
If you would like to come along, why not email us beforehand so that we can look forward to welcoming you especially.
Don't hesitate to email us on "contactus@crossingbridges.com.au"
Banking and Direct Giving


Please consider making a gift to St Paul's
General Fund: BSB: 705-077 (Anglican Funds)
Organ Fund: BSB: 705-077 (Anglican Funds)
Account: 00000162
Account: 00041403
Name: Anglican Parish of Port Adelaide
Name: Anglican Parish of Port Adelaide
Leadership
(Locum Tenens) Parish Priest
Father Dirk Van Dissel
0400 055 244
The Very Reverend Canon
M.A., B.D.
(Honorary) Parish Deacon
Brother Wayne Philp
0419 800 542
The Reverend Doctor
Ph.D., M.Mental Health, B.Th., B.Sc.
Click below to visit
www.stpaulsportadelaide.com
Worship & Fellowship
Ecumenical Carol Service - Sunday 17th December 2023 - 3:00PM
with Cantate Domino Choir and Port Adelaide City Band
Join us to listen again to the Christmas Story.
Sing your favourite carols and enjoy special live Christmas music.

Christmas Eve Carols - Sunday 24th December 2023 - 11:00PM
Christmas Eve Sung Eucharist - Sunday 24th December 2023 - 11:30PM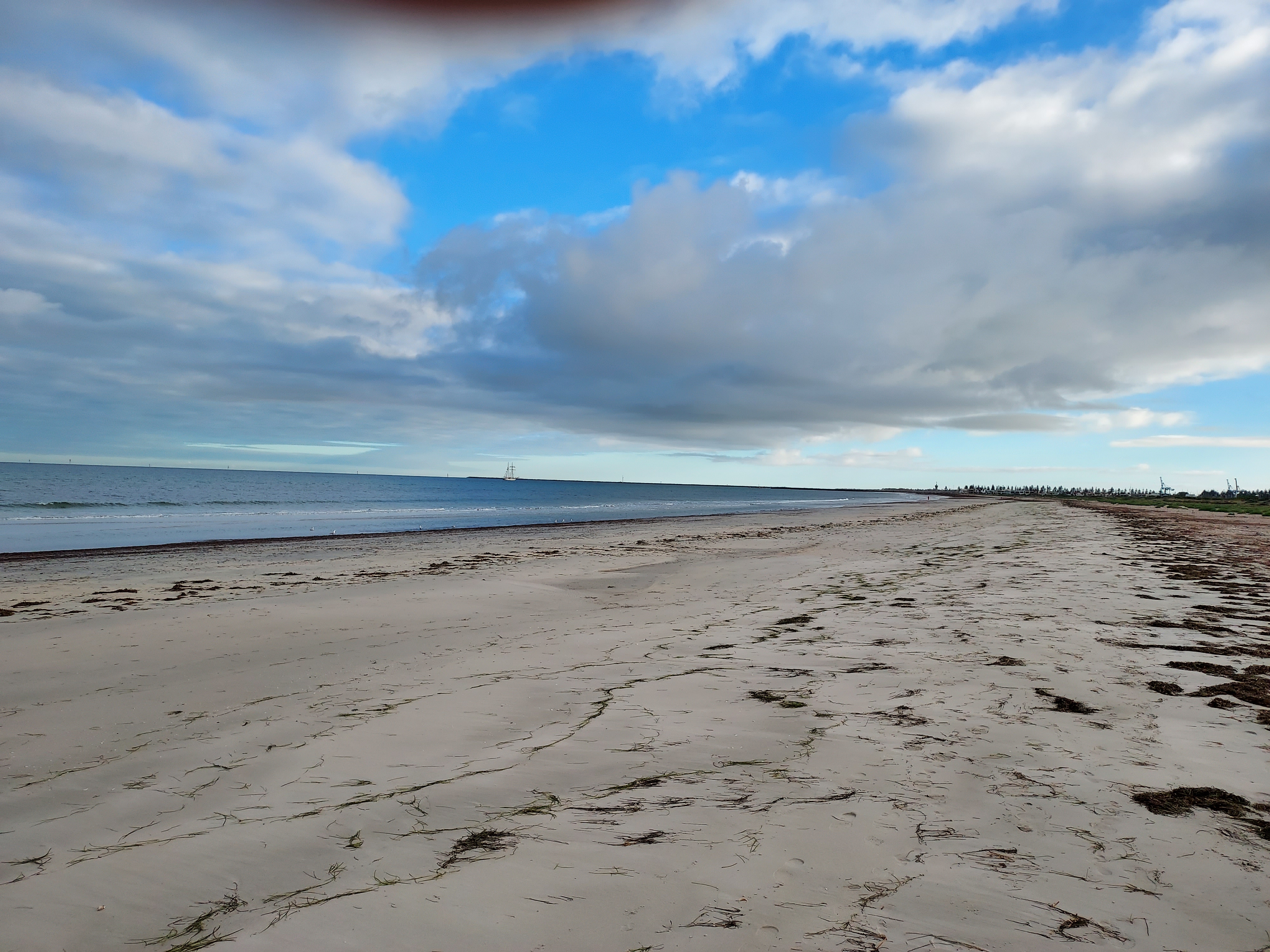 Sunday

9:30-10:30 am: Sung Eucharist (Parish Priest: weekly)

5:00-6:00 pm: "Alive @5" Fellowship Meal (Br Wayne: weekly during School Terms)
Free pizza and softdrink provided, but feel free to BYO plate to share.

6:00-7:30 pm: Prayer, Praise and Proclamation (Br Wayne: weekly during School Terms)
CLICK below for Term Program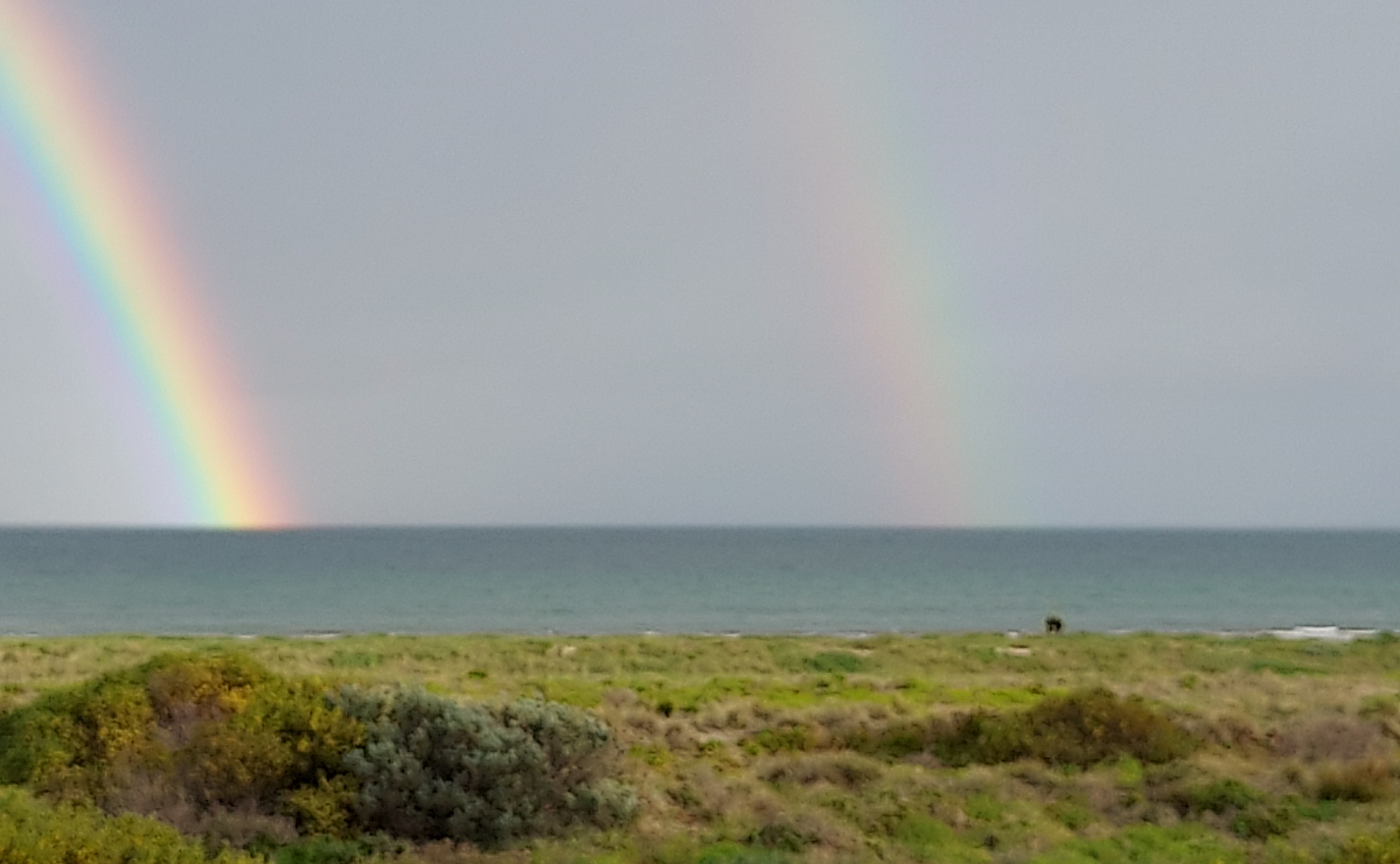 Wednesday
7:00-9:30 pm: Bible Study Fellowship Group (Br Wayne: weekly during School Terms)

Come along to our Parish Hall(OpShop) to
learn more about the Bible and what Christian's
believe. There is usually a light supper provided
and great people to chat with. Please bring your
own personal Bible (in your 1st language) and some
food to share. The Bible Study usually follows the
content and context of previous Sunday night's
teaching series. If you would like any more detail please contact
Br. Wayne on 0419800542, or wrphilp@gmail.com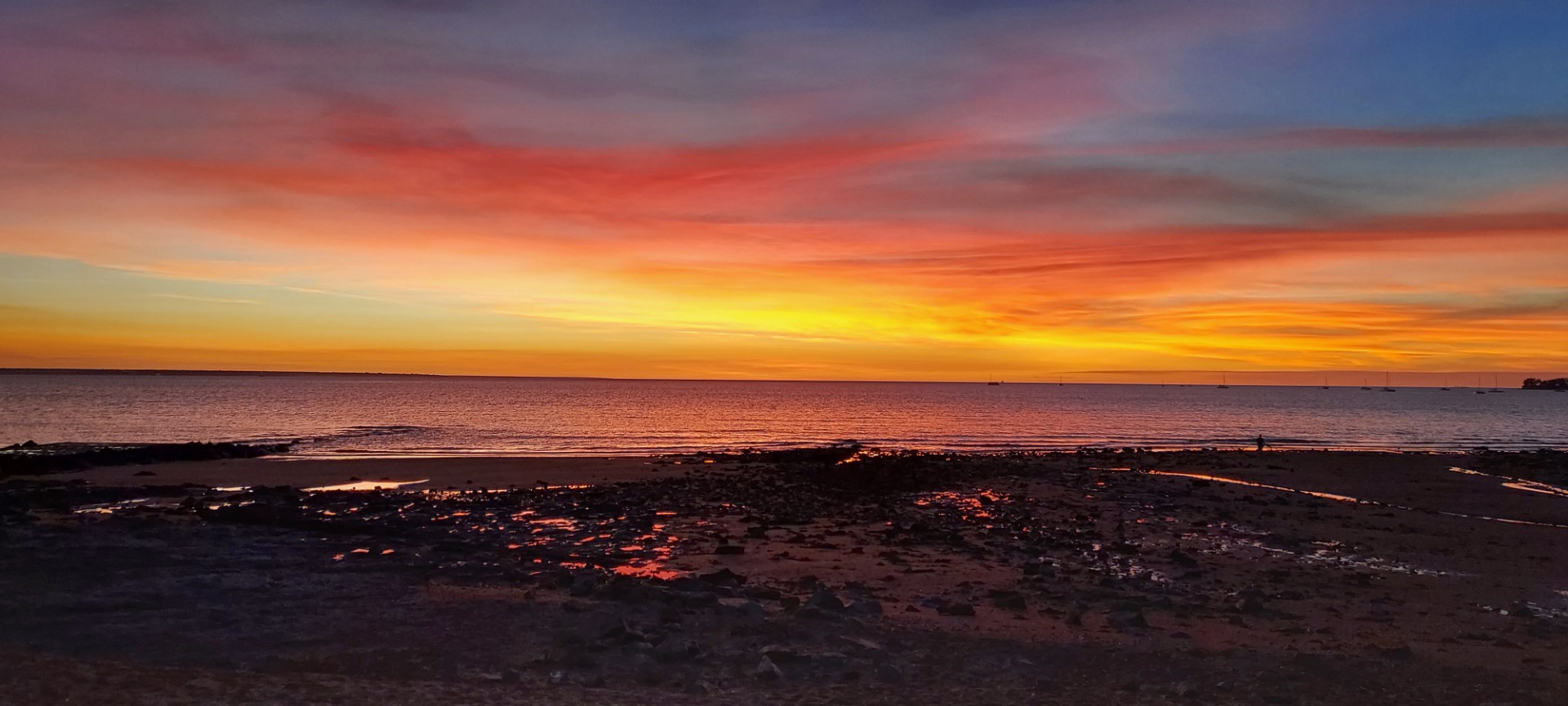 Thursday
5:00-5:45 pm: Holy Communion (Parish Priest: weekly)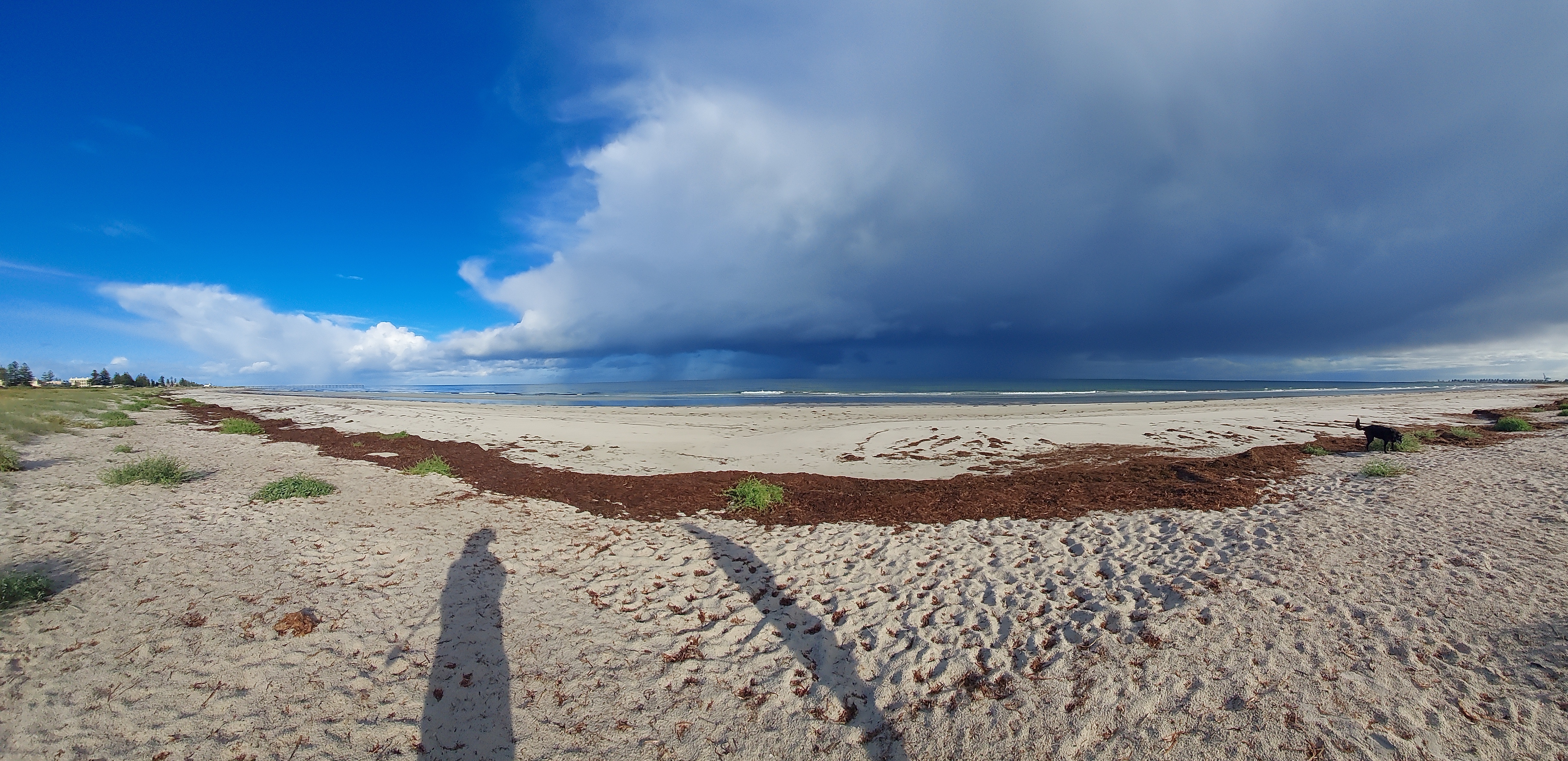 Friday
4:00 - 6:00 pm: Jam Session

This free afternoon group is especially for people with a musical bent but
with little opportunity to join in with other budding musos to socially enjoy
their good (or bad) talents. The late afternoon Friday time slot is for
people who otherwise work (9to5), study or have school commitments.
There is no particular focus or genre or type/number of musical instruments.
It's just for fun! We meet at the back of the church.
If you might be hungry, please feel free to bring along some snacks to share.
Tea, coffee and biscuits will be available. If you would like to join our little
group please contact Br. Wayne on 0419800542, or wrphilp@gmail.com






You may need to view this study on a computer screen rather than on a mobilephone
_____________________________________________________________
This week's Bible Study:
Holdfast in Lawlessness
Bible Study 5 – He who restrains
This series of studies aims to fully understand this passage by St Paul to the Thessalonians:
2 Thessalonians 2:7-12 The mystery of lawlessness is already at work. And he who now restrains can only do so until he is withdrawn. Then the lawless one will be revealed whom the Lord Jesus will kill with the breath of his mouth, and so bring him to an end in the glorious display of His coming. The coming of the man of lawlessness will be through the activity of Satan, with all kinds of false miracles, signs, and wonders; wickedly deceiving those who are perishing because they refuse to holdfast to the love of truth, and so be saved. Therefore, God sends them active delusion, leading them to believe the lies; in order that all who do not believe the truth, but take pleasure in their iniquity, may be condemned.
Tonight, let's take a look at the spiritual contest in the spiritual realms.
Isaiah 51:9

Awake, awake

, arm of the Lord, clothe yourself with strength! Awake, as in days gone by, as in generations of old. Was it not you who cut Rahab to pieces, who pierced that monster through?



Psalm 89:10

You crushed Rahab like a carcass; you scattered your enemies with your mighty arm.





Job 26:12-13

By his power he churned up the sea;

by his wisdom he cut Rahab to pieces.

By his breath the skies became fair;

his hand pierced the gliding serpent.





Revelation 12:9

The great dragon was thrown down, that ancient serpent, who is called the devil and Satan, the deceiver of the whole world—he was thrown down to the earth, and his angels were thrown down with him.
Revelation 20:1-3, 7-8-9 Then I saw an angel coming down from heaven. He had in his hand a key to the hole without a bottom. He also had a strong chain. He took hold of the dragon, that old snake, who is the Devil, or Satan, and chained him for 1,000 years. The angel threw the devil into the hole without a bottom. He shut it and locked him in it. He could not fool the nations anymore until the 1,000 years were completed. After this he must be free for a while… when the thousand years are ended, Satan will be released from his prison and will come out to deceive the nations that are at the four corners of the earth, Gog and Magog, to gather them for battle; their number is like the sand of the sea. And they marched up over the broad plain of the earth and surrounded the camp of the saints and the beloved city, but fire came down from heaven and consumed them.
Revelation 12:12 Rejoice, O heavens and you who dwell in them! But woe to you, O earth and sea, for the devil has come down to you in great wrath, because he knows that his time is short!
Q1. Satan/Rahab was in bondage for 1000 years and then released; then Jesus will return. What will the tantrum of Satan/Rahab look like? What will he be focussed on?
Enoch 20:1-8 And these are the names of the holy angels who watch. Uriel, one of the holy angels, who is over the world and over Tartarus. Raphael (c.f. Tobit 12:15), one of the holy angels, who is over the spirits of men. Raguel, one of the holy angels who takes vengeance on the world of the luminaries. Michael (c.f. Dan 10:13,21), one of the holy angels, to wit, he that is set over the best part of mankind and over chaos. Saraqael, one of the holy angels, who is set over the spirits, who sin in the spirit. Gabriel (c.f. Luke 1:22-26), one of the holy angels, who is over Paradise and the serpents and the Cherubim. Remiel, one of the holy angels, whom God set over those who rise.
Q2. Do you believe that Archangel Michael is set to guard over Chaos/Rahab and over the chosen elect (the best part) of humanity? Is Satan still restrained by Michael?
Daniel 12:11 From the time that the regular burnt offering is taken away and the Abomination of Desolation is set up, there shall be 1,290 days.

1 Maccabees 1:1 After Alexander son of Philip, the Macedonian, who came from the land of Kittim, had defeated King Darius of the Persians and the Medes, he succeeded him as king…7-10 After Alexander had reigned twelve years, he died. Then his officers began to rule, each in his own place. They all put on crowns after his death, and so did their descendants after them for many years; and they caused many evils on the earth. From them came forth a sinful root, Antiochus Epiphanes, son of King Antiochus… 43-48 Many even from Israel gladly adopted his religion; they sacrificed to idols and profaned the sabbath. And the king sent letters by messengers to Jerusalem and the towns of Judah; he directed them to follow customs strange to the land, to forbid burnt offerings and sacrifices and drink offerings in the sanctuary, to profane sabbaths and festivals, to defile the sanctuary and the priests, to build altars and sacred precincts and shrines for idols, to sacrifice swine and other unclean animals, and to leave their sons uncircumcised. They were to make themselves abominable by everything unclean and profane.

Matthew 24:10–13 Jesus said… Many will fall away and betray one another and hate one another. Many false prophets will arise and lead many astray. Because Lawlessness will be increased, the love of many will grow cold. But the one who holdsfast to the end, will be saved.

Matthew 24:15-27 Jesus said… So when you see the Abomination of Desolation spoken of by the prophet Daniel, standing in the holy place (let the reader understand)… there will be great tribulation, such as has not been from the beginning of the world until now, no, and never will be. If those days had not been cut short, no person would be spared. For the sake of the elect, those days will be cut short.

2 Thessalonians 2:3-6 Don't let anyone deceive you in any way, for That Day will not come until the rebellion occurs and the Man of Lawlessness is revealed, the man doomed to destruction. He opposes and exalts himself against every so-called god or object of worship, so that he takes his seat in the temple of God, proclaiming himself to be God. Don't you remember that when I was with you, I used to tell you these things? Now you know what is holding him back, so that he may be revealed at the proper time.
Q3. Daniel's Abomination of Desolation to the Temple was 200 years before Jesus. What was Jesus taking about as "So when you see"? The Temple was still standing in 51AD when Paul wrote 2 Thessalonians. But not after 70AD. What is Paul referring to when he says, [The Man of Lawlessness] takes his seat in the temple of God, proclaiming himself to be God.

Q4. Paul said, "That Day" will come soon after the Man of Lawlessness is revealed. Yet, Jesus has not returned. Did Paul get it wrong, or must there be to come another (third) temple? How do you read the future? Do you think the Jews plan to build a new temple? Does this temple have to be in Jerusalem on Temple Mount – Why? What might a future Abomination of Desolation be?
_____________________________________

If you feel that God is leading you to do so,
please consider making a free-will-donation
to Br Wayne's ministry by clicking on the
donate button...
_____________________________________